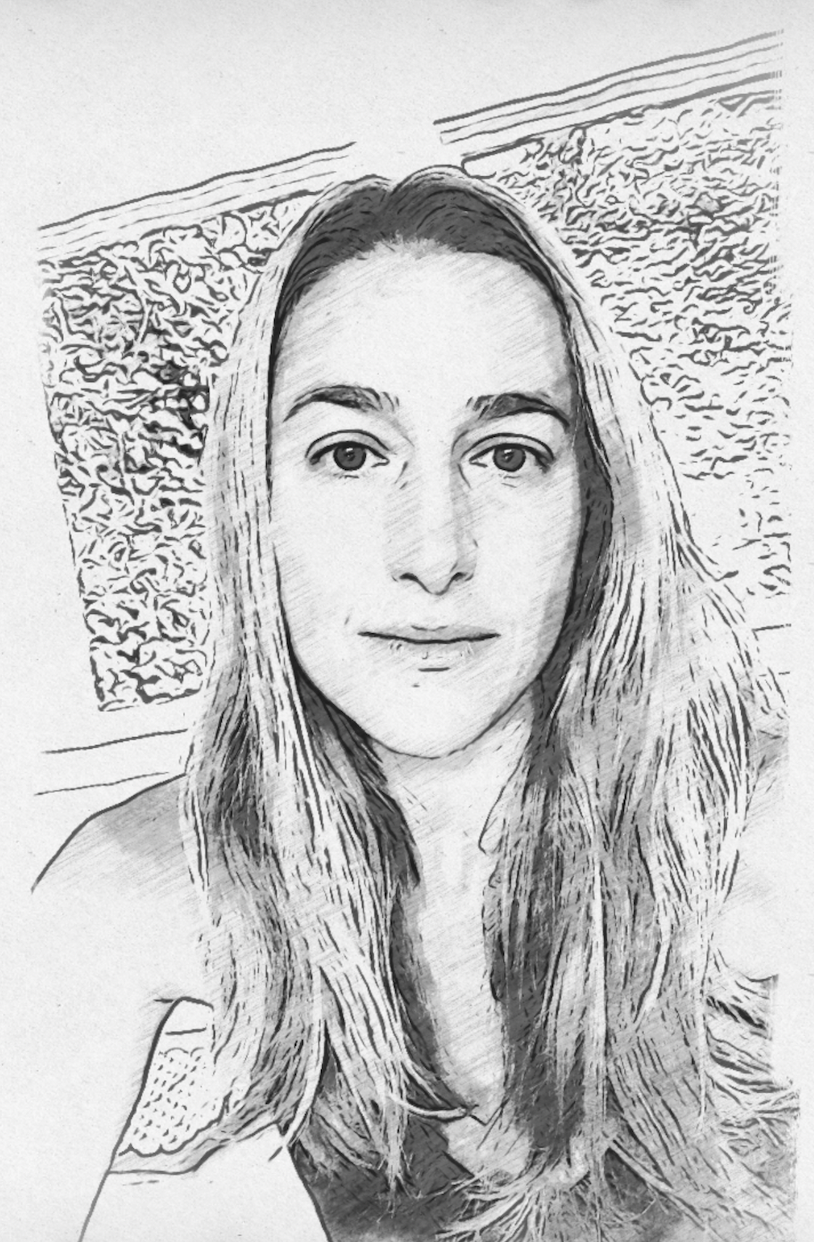 Marcie Bianco, PhD, is a writer, editor, lecturer, and cultural critic with more than 20 years of experience.
As an editor at Stanford Social Innovation Review (SSIR), she coedits and coproduces the quarterly print magazine, working with journalists around the world who report on cross-sector and philanthropic ventures. She also leads the team's belonging, dignity, justice, and joy (BDJJ) efforts.
Formerly, Marcie served as the editorial & communications manager at the Clayman Institute at Stanford University, where she oversaw all editorial and communications work pertaining to the translation and dissemination of the Institute's gender research. She also managed the Institute's Gender News Feminist Writing Fellowship program, (at that time) the only university fellowship in the nation that aims to train students how to become feminist journalists.

Marcie is the winner of the National Lesbian & Gay Journalists Association's Excellence in Online Journalism Award in 2016. She is columnist at the Women's Media Center, and her writing can be found both online and in print at CNN, Los Angeles Review of Books, NBC Think, Pacific Standard, Quartz, Rolling Stone, Salon, Vanity Fair, and Vox, among other outlets.

Marcie has an undergraduate degree in Government from Harvard (cum laude); a MSt in Women's Studies from the University of Oxford (Hertford College); and a MA and a PhD in English Literature from Rutgers University. Her academic publications in journals and book collections run the gamut, from Christopher Marlowe to Gertrude Stein, trans-inclusive feminism to pop cultural criticism. She has taught literature, composition, and social justice courses at a number of higher education institutions, including Rutgers University, Fordham University, John Jay College, and Hunter College.
Marcie writes, lectures, and makes media appearances on the topic of ethics, from feminism to race relations. A Lambda Literary Fellow in Nonfiction in 2013, her current writing projects include Breaking Free (forthcoming), which argues that feminists must relinquish their obsession with equality and reclaim freedom from the Right, and a fictional project that explores women's relationships in academia.  
She is represented by Laura Mazer at Wendy Sherman Associates, Inc.
Marcie is a SheSource expert.