Latest News
November 15, 2019
Still slogging through Lost World edits, the only major life event worth noting is my adoption of the cutest and tiniest black kitten ever, who I have named Simone de Beauvoir.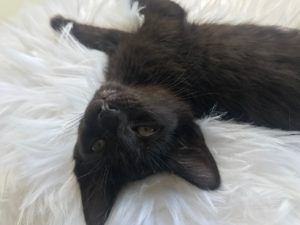 The only other piece of news: I'll be on stage at Dreamforce next week, on behalf of SSIR, moderating a panel on data trends. So, on Thursday, you can attend Dreamforce to see President Obama, Megan Rapinoe, Samin Nosrat ... and me.
Marcie
Publish my work
I am very excited to share my work with the world. Interested in representing me? Want me to write something for your publication? Contact me here.